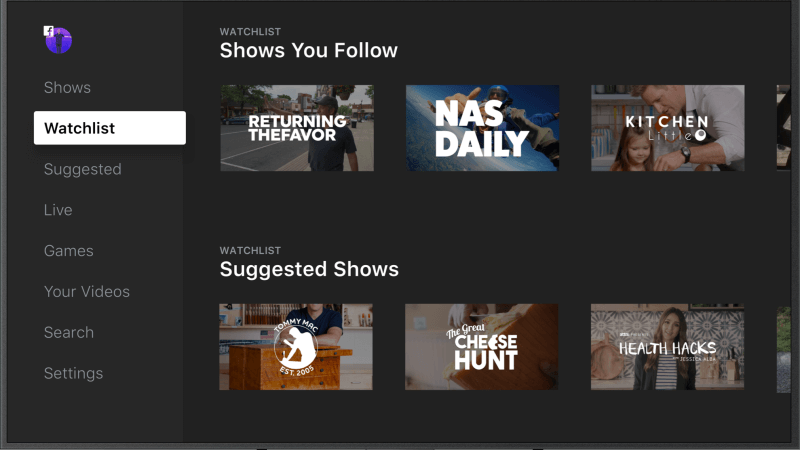 First it was Amazon with Amazon Spark. Now it's Facebook with Facebook watch?! This world is getting very competitive and it's really nice to see growth in huge companies such as Facebook & Amazon.You know what this means Wealthy Hustlers? More money for us, of course!?
Simply put, when giants like Facebook provide new opportunities to the public, this usually means they open a realm of opportunities for Internet marketers. Therefore, we think this is wonderful news for the advertising industry and we wanted to talk about Facebook Watch: the future of streaming.
Something to "Watch" Out For
The biggest and current king of social media, Facebook, is looking towards expanding their empire with Facebook Watch, a new streaming platform. The company is looking to tackle the traditional television and modern day streaming websites such as Netflix &Youtube. Facebook is also eager to make a step forward and capitalize on the massive audience that they have.
According to the official blog post Facebook published, Watch is "a new platform for shows on Facebook. Watch will be available on mobile, desktop, laptop, and in various TV apps. Shows are made up of episodes — live or recorded — and follow a theme or storyline. To help you keep up with the shows you follow, Watch has a Watchlist, so you never miss out on the latest episodes."
However, according to Facebook, one of the caveats Watch is having right now is the limitation of the pilot users they will be entertaining. Facebook is only looking to open the feature for United States users, but rest assured, Facebook is looking to expand Watch to go global in the near future.
Facebook mentioned that Watch has the power to connect people, spark conversation, and foster a community. More importantly, videos will be discovered socially through friends and bring communities together. Watch will also be personalized and customized for your needs and wants towards the platform.
Furthermore, Facebook that the primary videos they will be including are: shows that engage fans and community, live shows that connect directly with fans, shows that follow a narrative arc or have a consistent theme, and live events that bring communities together. Of course, this preference is subject to change.
Some videos and streams that are going to be featured in the initial launch of Watch are the Major League Baseball broadcasts, Nas Daily, Gabby Bernstein, Kitchen Little, and more much more. Some speculators have also noted that some of the shows that are listed on the streaming websites are BuzzFee
What's More to "Watch"?
As a wealthy hustler, we know you guys are reading this blog post to see the new opportunity Facebook Watch offers. However, with Facebook's growth and their impressive mobile ad revenue reaching near 30 billion dollars, it's no surprise to see that Facebook is investing more money into programs. With every business, the end result is to make profits. So, how will Facebook do that?
Two words. Facebook Ads. The reason why we say this is coming is simply because Facebook had no problem mentioning their plans for commercials in the middle of normal Facebook videos. We think, if Facebook has had this vision of advertising, then they will for sure provide an opportunity to entrepreneurs (wealthy hustlers).
Looking further into this, Watch looks to be a great facet for advertisements, because of the amount of traffic that it can potentially reach in the future and the potential development it can also see in the future. Althought Facebook Watch isn't released fully to the public, it's important to see these opportunities for marketing. If Facebook launches this right & offers the same opportunity they do with Facebook Ads, publishers(marketers) will be impatiently begging to be accepted on this new platform.
Let's Just Wait & "Watch" Happens
Also, this is a huge stab at major video streaming sites such as: Netflix, Youtube, Hulu and more. However, Facebook really doesn't have to care about competition; that's how big they are. Will this create emerging problems with their partners? Furthermore, along with Amazon Spark, we are seeing huge business moves with other giants. We will just need to "watch" Facebook's next business move and see if we hear anything else!